Cory Monteith Shows How Even Young Adults Need Wills
Share this post:
Glee fans across the globe were stunned when news spread of Cory Monteith's death by cocaine and alcohol overdose on July 13, 2013.  The heartthrob actor was only 31.  He had struggled with drug addiction since he was a teenager.
In an interview with Good Morning America, Cory's mother attributed his struggles with drugs at an early age due to the lack of a relationship with his father, even saying that Cory tried extra hard because he had been "invalidated" by his father.
Cory's father, Joe Monteith, disputed this and blamed Cory's mother instead.  He said his job in the Canadian military kept him away from home for months at a time, but he tried to maintain a relationship with Cory.  In fact, he says his ex-wife prevented communication and rejected Christmas gifts he sent to his son.
Obviously, it's hard to determine whose side of the story is correct.  But there is no dispute that Cory wasn't close with his father.  According to Joe's interview in People magazine, he and Cory went eleven years without seeing each other, until Cory contacted his father about two years before he died.  It is interesting that it was Cory who re-established contact, not his father.
The complicated family dynamic led to an interesting question about who should inherit Cory's estate.  Cory was unmarried and had no children, leaving his parents as his closest relatives.  But Cory died without a will (called "intestate").  Therefore, state law — not Cory's wishes — determines who inherits his assets.
Typically, that means both parents would inherit equally.  However, most states follow the Uniform Probate Code's lead and make an exception when a parent either did not openly treated the child as his or hers or refused to support the child.  Cory Monteith's mother claims that Joe fits squarely under this rule of law, being tantamount to a "deadbeat dad."  Media reports recently surfaced that Joe Monteith did not contest this.  He signed a document filed with the probate court admitting he did not communicate with Cory from the age of nine to his twenties, and he failed to pay child support.
However, Joe challenged this, contending that he never wanted anything from his son's estate, which is valued at $810,000.  Cory's father agreed to sign the document giving up any claim to the estate, but said that does not mean that he was a deadbeat father.  Joe's current wife said that Joe did not read the document he signed and was unaware that it contained admissions of not communicating with or supporting his son. To the contrary, Joe and his wife said the support was taken directly from his paycheck.
READ FULL ARTICLE: http://www.forbes.com/sites/trialandheirs/2015/01/28/cory-monteith-shows-how-even-young-adults-need-wills/#1065f2286bcf
Certified Trust and Estate Planner (CTEP™)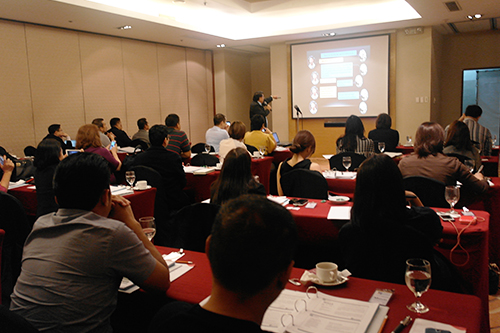 Certified Trust and Estate Planner (CTEP™) is one of the most recognized Estate Planning and Trust Planning certifications in the world. This certification comprehensively deals with all the aspects of Estate Planning like Intergenerational Wealth Transfer, Wealth Preservation, Trust Planning, Succession Planning Estate and Gift Taxation.
The Chartered Trust and Estate Planner (CTEP™) Program is an International Certification Course focused on Estate and Trust Planning in Philippine context which forms a very important subset of Personal Finance, Financial Planning, Wealth Planning or Wealth Management. The program allows the participants to develop skills in wealth transfer, succession planning, family wealth preservation advisory skills.
The program is ideal for Entrepreneurs, Family managed business owners, Financial Advisors, FinancialConsultants, Wealth Managers and Financial Planners to develop cutting edge knowledge in Estate Planning, Trust Planning, Succession Planning, Private Banking, Family Office, and Financial Advisory.
If you are financial professional, the CTEP™ program will help you to better position as the advisor to affluent individuals who havethese needs and who can assist with your client's total wealth management.
Practitioners who complete this program will gain the best of both worlds: estate planning ideas plus asset repositioning implementation. By having the Chartered Trust and Estate Planner (CTEP™) Designation, you will learn ways to unlock this wealth by providing invaluable advisory services.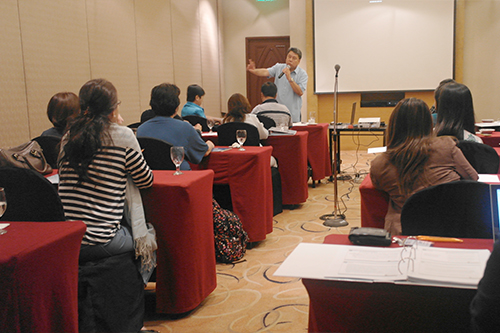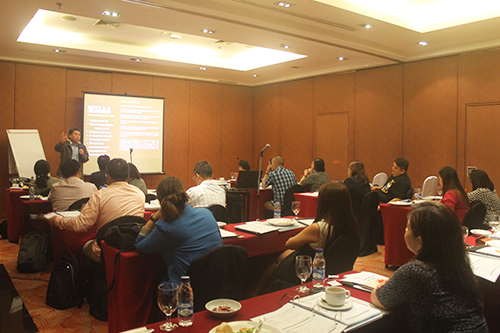 Benefits of the CTEP™ Credentials and Designations
Increase Your Earnings – CTEP™ Designation Holders earn 25% more than their non-certified colleaguesaccording to the 2013/2014 Compensation Guide by American Academy Financial Management.
Advance Your Career – CTEP™ Certification is documented evidence of expertise and experience, representing a high level of skill, knowledge and professionalism.
Enhance Your Marketability and Job Security – Stand out against other applicants in a tough job market. Prepare yourself for greater on-the-job responsibilities. Validate your competency in Finance Domain.
Gain Professional Visibility and Credibility – The CTEP™ Credentials and Designations are accepted worldwide as the standard of excellence in the Financial Services Industry.
Distinguish Yourself from Your Peers – The CTEP™ credentials are recognized in the hiring and promotion policies of leading organizations, including the US Department of Labour , Wall Street etc.
Impact Your Company's Bottom Line – Research conducted by various organizations that CTEP™ Designation Holders were able to perform better than their non-certified peers. The knowledge and skills gained on attaining the Certifications from CTEP™ helped in better client interface and better technical skills leading to overall growth of the Company and the Individual.