Did Muhammad Ali Leave The Greatest $50 Million Estate Plan Of All Time?
Share this post:
Heavyweight champion didn't leave billions behind but after 35 years of effective retirement he could've done a whole lot worse. Passive income and street-level ambition overcome a lot of hard hits along the way to get the best realistic outcome given the shifts in generational scale.
Across his entire boxing career, Muhammad Ali probably didn't even earn a fifth of Floyd Mayweather takes home for one fight, but he died a hero to many with a reported $50 million in the bank to support his causes and make life better for his nine kids.
It's an amazing conclusion for a man who came out of nothing in an age where even a colossus at his peak felt rich on a couple million dollars, barely worked a decade and didn't even believe in accepting compound interest to stretch the cash a few points farther.
But the fact that the cash held up for decades of increasingly frail health and unpaid philanthropy means that unlike a lot of his contemporaries, Ali didn't need to work himself into the grave even if that was an option.
That's not only a win. It's a knockout swing in the name of millions of humble working people who still want to believe in the power of traditional retirement planning.
Good enough for the Greatest
We're seeing a generation of celebrities pass away who just didn't benefit from today's stratospheric earning prospects. The notion of a Humphrey Bogart of Mickey Rooney earning $75 million per role or Tiger Woods, Kobe Bryant and LeBron James pulling $60 million to $70 million a year would be unspeakable when Ali was coming up in the mid-1960s.
Today's paychecks simply add up to 9 or 10 digits of wealth a lot more realistically than the paltry millions a heavyweight champion could bank on a title defense 50 years ago.
Back then, the only billionaires were towering titans of industry and it took generations. Now, quite a few hedge fund managers or Silicon Valley darlings can boost their net worth from zero into that range in a single tax year.
READ FULL ARTICLE: http://thetrustadvisor.com/celebrity/did-muhammad-ali-leave-the-greatest-50-million-estate-plan-of-all-time
Certified Trust and Estate Planner (CTEP™)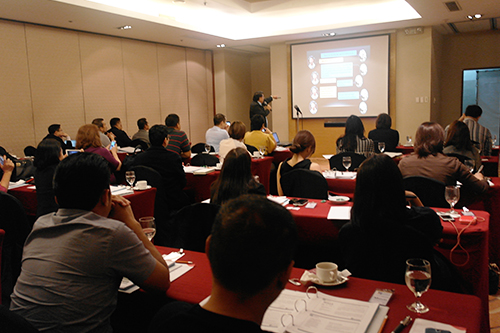 Certified Trust and Estate Planner (CTEP™) is one of the most recognized Estate Planning and Trust Planning certifications in the world. This certification comprehensively deals with all the aspects of Estate Planning like Intergenerational Wealth Transfer, Wealth Preservation, Trust Planning, Succession Planning Estate and Gift Taxation.
The Chartered Trust and Estate Planner (CTEP™) Program is an International Certification Course focused on Estate and Trust Planning in Philippine context which forms a very important subset of Personal Finance, Financial Planning, Wealth Planning or Wealth Management. The program allows the participants to develop skills in wealth transfer, succession planning, family wealth preservation advisory skills.
The program is ideal for Entrepreneurs, Family managed business owners, Financial Advisors, FinancialConsultants, Wealth Managers and Financial Planners to develop cutting edge knowledge in Estate Planning, Trust Planning, Succession Planning, Private Banking, Family Office, and Financial Advisory.
If you are financial professional, the CTEP™ program will help you to better position as the advisor to affluent individuals who havethese needs and who can assist with your client's total wealth management.
Practitioners who complete this program will gain the best of both worlds: estate planning ideas plus asset repositioning implementation. By having the Chartered Trust and Estate Planner (CTEP™) Designation, you will learn ways to unlock this wealth by providing invaluable advisory services.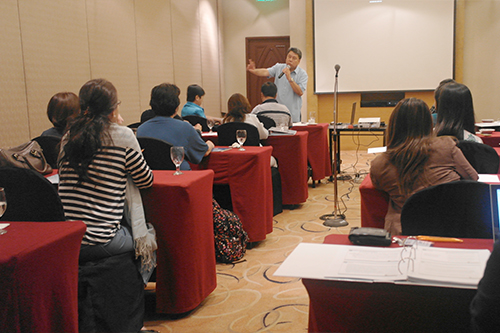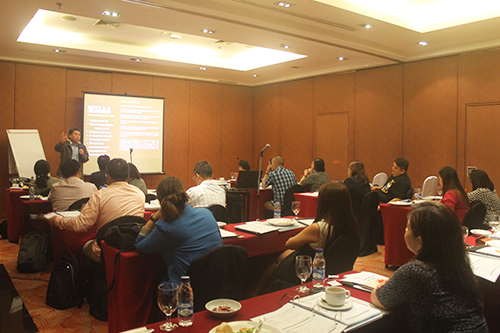 Benefits of the CTEP™ Credentials and Designations
Increase Your Earnings – CTEP™ Designation Holders earn 25% more than their non-certified colleaguesaccording to the 2013/2014 Compensation Guide by American Academy Financial Management.
Advance Your Career – CTEP™ Certification is documented evidence of expertise and experience, representing a high level of skill, knowledge and professionalism.
Enhance Your Marketability and Job Security – Stand out against other applicants in a tough job market. Prepare yourself for greater on-the-job responsibilities. Validate your competency in Finance Domain.
Gain Professional Visibility and Credibility – The CTEP™ Credentials and Designations are accepted worldwide as the standard of excellence in the Financial Services Industry.
Distinguish Yourself from Your Peers – The CTEP™ credentials are recognized in the hiring and promotion policies of leading organizations, including the US Department of Labour , Wall Street etc.
Impact Your Company's Bottom Line – Research conducted by various organizations that CTEP™ Designation Holders were able to perform better than their non-certified peers. The knowledge and skills gained on attaining the Certifications from CTEP™ helped in better client interface and better technical skills leading to overall growth of the Company and the Individual.