Joan Rivers Covered Her $290 Million Bases, Leaving Space for the Intangibles
Share this post:
Joan Rivers went out at the top of her game, leaving behind what the wealth rankings estimate is around $290 million for her heirs. From all accounts, settling the estate will be relatively easy. Daughter Melissa probably gets just about everything. But the details can make a huge difference, and it's clear from the chatter about funeral arrangements that Joan was detail-oriented to the end.
Now that the funeral is over, the only mission-critical issues left on the table revolve around whether her medical team was paying as much attention as her estate planners. It's close to an optimal scenario, but the details definitely matter with a fortune this big and a star this bright. Let's hit them one by one.
Cutting through the jokes
As Joan said, "yes, Melissa, everything's in your name." Barring what looks like a "small" pet trust or other arrangement to care for Joan's two dogs, that sounds like every cent actually does go to Melissa. There weren't any divorce settlements or blended families to worry about. Joan never remarried after the legendary Edgar killed himself in 1987, and grandson Cooper is too young to inherit in his own name. That makes things really simple. Maybe there's a philanthropic bequest or two, but it doesn't sound like it. As a result, Melissa was free to concentrate on the funeral arrangements without having to worry about money-hungry relatives crawling out of the woodwork.
It's pretty close to an ideal outcome, and while those arrangements sound fantastic, the ceremony also demonstrates that there's a wide gap between Joan's throwaway gags and the estate planning wishes she laid down in private.
Joan joked about some kind of gala open casket viewing with wind machines, the best make-up in human history, a buffet spread. All those laugh lines made it into the program, but the real event was invitation-only, with bagpipes, show tunes and a red carpet. Every detail seems planned out to focus on what would have made her happy.
And the details of what "in your name" entails might be no joke at all. The ultra-luxury Manhattan triplex apartment looks like it was still Joan's property even though she had been halfheartedly trying to sell it over the last few years.
She was, after all, president of the condo board and listed on public records as the owner. Truly transferring ownership of the property to Melissa would have subjected her to the capital gain on what might turn into a $25 million to $30 million sale.
READ FULL ARTICLE: http://thetrustadvisor.com/celebrity/joan-rivers-covered-her-290-million-bases-leaving-space-for-the-intangibles
Certified Trust and Estate Planner (CTEP™)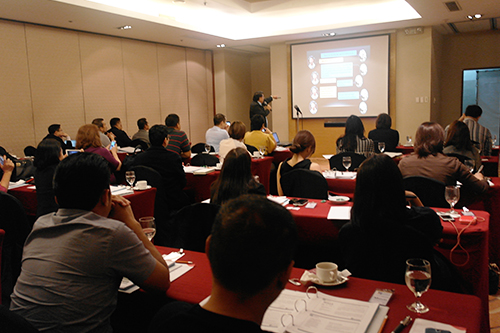 Certified Trust and Estate Planner (CTEP™) is one of the most recognized Estate Planning and Trust Planning certifications in the world. This certification comprehensively deals with all the aspects of Estate Planning like Intergenerational Wealth Transfer, Wealth Preservation, Trust Planning, Succession Planning Estate and Gift Taxation.
The Chartered Trust and Estate Planner (CTEP™) Program is an International Certification Course focused on Estate and Trust Planning in Philippine context which forms a very important subset of Personal Finance, Financial Planning, Wealth Planning or Wealth Management. The program allows the participants to develop skills in wealth transfer, succession planning, family wealth preservation advisory skills.
The program is ideal for Entrepreneurs, Family managed business owners, Financial Advisors, FinancialConsultants, Wealth Managers and Financial Planners to develop cutting edge knowledge in Estate Planning, Trust Planning, Succession Planning, Private Banking, Family Office, and Financial Advisory.
If you are financial professional, the CTEP™ program will help you to better position as the advisor to affluent individuals who havethese needs and who can assist with your client's total wealth management.
Practitioners who complete this program will gain the best of both worlds: estate planning ideas plus asset repositioning implementation. By having the Chartered Trust and Estate Planner (CTEP™) Designation, you will learn ways to unlock this wealth by providing invaluable advisory services.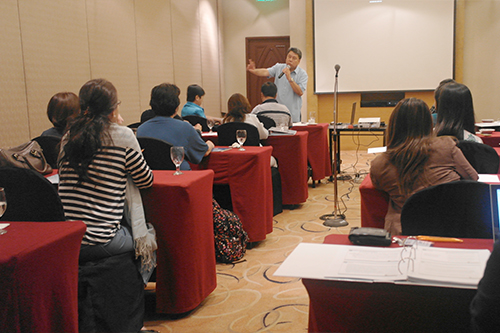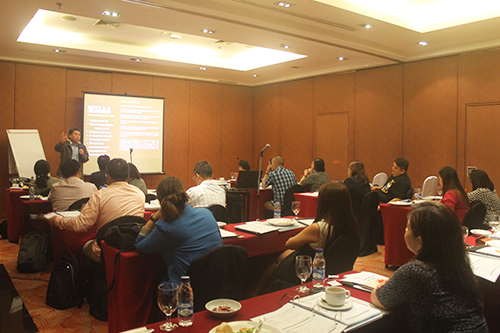 Benefits of the CTEP™ Credentials and Designations
Increase Your Earnings – CTEP™ Designation Holders earn 25% more than their non-certified colleaguesaccording to the 2013/2014 Compensation Guide by American Academy Financial Management.
Advance Your Career – CTEP™ Certification is documented evidence of expertise and experience, representing a high level of skill, knowledge and professionalism.
Enhance Your Marketability and Job Security – Stand out against other applicants in a tough job market. Prepare yourself for greater on-the-job responsibilities. Validate your competency in Finance Domain.
Gain Professional Visibility and Credibility – The CTEP™ Credentials and Designations are accepted worldwide as the standard of excellence in the Financial Services Industry.
Distinguish Yourself from Your Peers – The CTEP™ credentials are recognized in the hiring and promotion policies of leading organizations, including the US Department of Labour , Wall Street etc.
Impact Your Company's Bottom Line – Research conducted by various organizations that CTEP™ Designation Holders were able to perform better than their non-certified peers. The knowledge and skills gained on attaining the Certifications from CTEP™ helped in better client interface and better technical skills leading to overall growth of the Company and the Individual.