Prince's Apparent Lack of Planning May Cost His Estate
Share this post:
As an artist, Prince was fiercely protective of his music. "If you don't own your masters, your master owns you," he said in a 1996 interview with Rolling Stone.
Prince, however, demonstrated a lot less clarity in terms of estate planning. His sister, Tyka Nelson, filed court documents Tuesday asking for a special administrator for the artist's estate, stating that she had no knowledge of a will and had no reason to believe Prince created one.
If that is the case, whoever inherits the estate may find themselves with the autonomy to do as they please with the late artist's assets. So control over Prince's music, including a rumored trove of unpublished material, could die with him.
"Any intent that he may have had to control his publicity and likeness is moot if he didn't document that in a legal estate planning forum," said Richard Behrendt, director of estate planning at Annex Wealth Management and a former estate tax attorney with the IRS.
"That's the ultimate irony," he added.
Losing control of his music is just the start, however. If Prince did not have a will, he is unlikely to have done much in the way of estate planning, said Michael Kosnitzky, head of the tax practice at Boies, Schiller & Flexner.
That means his estate will owe taxes on whatever the IRS and the administrators agree on as its value. Various estimates place that figure around $300 million, not including the unpublished music. And with a federal estate tax rate of 40 percent and a Minnesota tax rate of 16 percent, roughly half the estate could go to the government. (State taxes would be deductible against the federal tax bill.)
With forethought, there are steps Prince could have taken to reduce that enormous tax bite, Kosnitzky said. For example, if Prince had placed his unreleased music in a dynasty trust, he would have paid a gift tax on the value of the music at the time of the transfer. But after that, the value could increase with no tax implications, and the trust assets would not count as part of his estate upon his death.
READ FULL ARTICLE: http://www.cnbc.com/2016/04/26/princes-apparent-lack-of-planning-may-cost-his-estate.html
Certified Trust and Estate Planner (CTEP™)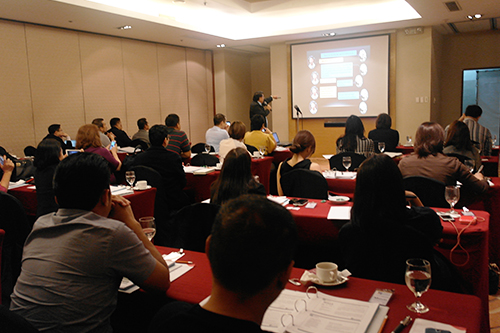 Certified Trust and Estate Planner (CTEP™) is one of the most recognized Estate Planning and Trust Planning certifications in the world. This certification comprehensively deals with all the aspects of Estate Planning like Intergenerational Wealth Transfer, Wealth Preservation, Trust Planning, Succession Planning Estate and Gift Taxation.
The Chartered Trust and Estate Planner (CTEP™) Program is an International Certification Course focused on Estate and Trust Planning in Philippine context which forms a very important subset of Personal Finance, Financial Planning, Wealth Planning or Wealth Management. The program allows the participants to develop skills in wealth transfer, succession planning, family wealth preservation advisory skills.
The program is ideal for Entrepreneurs, Family managed business owners, Financial Advisors, FinancialConsultants, Wealth Managers and Financial Planners to develop cutting edge knowledge in Estate Planning, Trust Planning, Succession Planning, Private Banking, Family Office, and Financial Advisory.
If you are financial professional, the CTEP™ program will help you to better position as the advisor to affluent individuals who havethese needs and who can assist with your client's total wealth management.
Practitioners who complete this program will gain the best of both worlds: estate planning ideas plus asset repositioning implementation. By having the Chartered Trust and Estate Planner (CTEP™) Designation, you will learn ways to unlock this wealth by providing invaluable advisory services.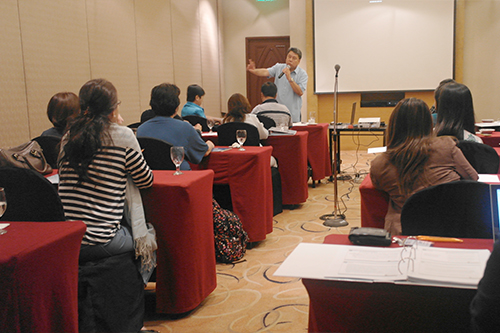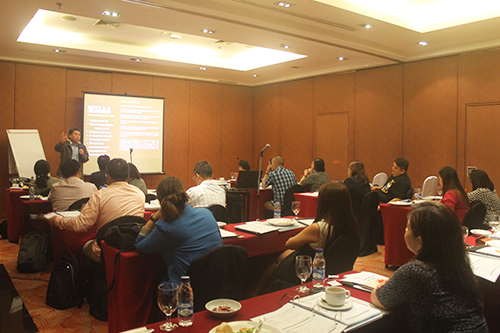 Benefits of the CTEP™ Credentials and Designations
Increase Your Earnings – CTEP™ Designation Holders earn 25% more than their non-certified colleaguesaccording to the 2013/2014 Compensation Guide by American Academy Financial Management.
Advance Your Career – CTEP™ Certification is documented evidence of expertise and experience, representing a high level of skill, knowledge and professionalism.
Enhance Your Marketability and Job Security – Stand out against other applicants in a tough job market. Prepare yourself for greater on-the-job responsibilities. Validate your competency in Finance Domain.
Gain Professional Visibility and Credibility – The CTEP™ Credentials and Designations are accepted worldwide as the standard of excellence in the Financial Services Industry.
Distinguish Yourself from Your Peers – The CTEP™ credentials are recognized in the hiring and promotion policies of leading organizations, including the US Department of Labour , Wall Street etc.
Impact Your Company's Bottom Line – Research conducted by various organizations that CTEP™ Designation Holders were able to perform better than their non-certified peers. The knowledge and skills gained on attaining the Certifications from CTEP™ helped in better client interface and better technical skills leading to overall growth of the Company and the Individual.