Steve Jobs' Estate Not Likely To Owe Tax
Share this post:
We'll never know for sure what specific planning tools Jobs used. That's because, being a very private person, he is likely to have passed as many of his assets as possible through trusts, rather than using a will. Unlike a will, a trust does not have to be submitted to probate–the process through which a court determines that a will is legally valid and approves the distribution of assets covered by that will. Therefore the terms of the trust remain completely private.
However, a trust avoids probate only for assets put into the trust. Reuters reported that in 2009 Jobs and his wife put at least three pieces of real estate into trusts.
Other assets will not go through probate no matter what a will or trust says. These include retirement assets, life insurance and savings bonds, as well as jointly titled bank accounts, brokerage accounts and real estate.
Lawyers recommend a will that can cover everything else, whether or not you list it. Of course, this will must be probated, but in Jobs' case it is likely to be very simple and reveal little, if anything, about his assets.
To avoid estate tax, Jobs could pick and choose from a variety of tools. Some are very simple and are commonly used by people of much more modest means. Others are hugely sophisticated and involve high transaction fees for lawyers and financial advisors. Here are the tax saving techniques Jobs is likely to have found most appealing.
Transfers to his wife. Assets inherited from a spouse are not taxed as long as the inheritor is a U.S. citizen. This is the unlimited marital deduction. So Jobs could have avoided tax by leaving everything to his wife Laurene directly (outright) or having them go into a special trust, called a marital trust.
The marital deduction doesn't avoid estate tax – it just postpones it. If assets inherited from Jobs remain when Laurene dies (say she didn't spend all the money), those assets count as part of her own estate and could be taxed then. Given the amount involved, that's a strong possibility.
Gifts to charity. Jobs has long been criticized for his lack of charitable giving. In previous posts, I raised the possibility that Jobs may have chosen to give anonymously, either during his life or through his estate plan, and described a variety of ways he could have done that.
Apart from altruism, for someone like Jobs, both lifetime gifts and charitable bequests would produce estate planning benefits. There's an income tax deduction associated with gifts during life–adjusted gross income can be reduced up to 50% for cash gifts to public charities and by up to 30% for donations of appreciated assets, such as stock held longer than 12 months. Remember your favorite cause or alma mater money in your estate plan and you will be leaving less for Uncle Sam.
Use of the tax-free amount. Apart from assets left to a spouse, which are tax-free, for the next two years we can each transfer up to $5 million tax-free during life or at death to anyone else. That figure is called the basic exclusion amount. Starting in 2011, widows and widowers can add any unused exclusion of the spouse who died most recently to their own. This dramatic change enables them together to transfer up to $10 million free of the estate tax, which is currently 35%. Tax geeks call this portability.
READ FULL ARTICLE: http://www.forbes.com/sites/deborahljacobs/2011/10/11/steve-jobs-estate-not-likely-to-owe-tax/#7f61ecec7c35
Certified Trust and Estate Planner (CTEP™)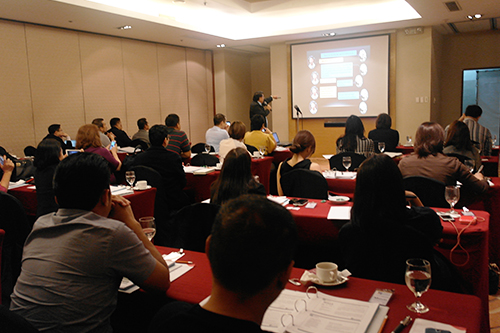 Certified Trust and Estate Planner (CTEP™) is one of the most recognized Estate Planning and Trust Planning certifications in the world. This certification comprehensively deals with all the aspects of Estate Planning like Intergenerational Wealth Transfer, Wealth Preservation, Trust Planning, Succession Planning Estate and Gift Taxation.
The Chartered Trust and Estate Planner (CTEP™) Program is an International Certification Course focused on Estate and Trust Planning in Philippine context which forms a very important subset of Personal Finance, Financial Planning, Wealth Planning or Wealth Management. The program allows the participants to develop skills in wealth transfer, succession planning, family wealth preservation advisory skills.
The program is ideal for Entrepreneurs, Family managed business owners, Financial Advisors, FinancialConsultants, Wealth Managers and Financial Planners to develop cutting edge knowledge in Estate Planning, Trust Planning, Succession Planning, Private Banking, Family Office, and Financial Advisory.
If you are financial professional, the CTEP™ program will help you to better position as the advisor to affluent individuals who havethese needs and who can assist with your client's total wealth management.
Practitioners who complete this program will gain the best of both worlds: estate planning ideas plus asset repositioning implementation. By having the Chartered Trust and Estate Planner (CTEP™) Designation, you will learn ways to unlock this wealth by providing invaluable advisory services.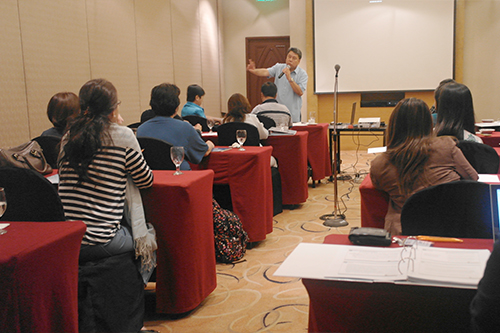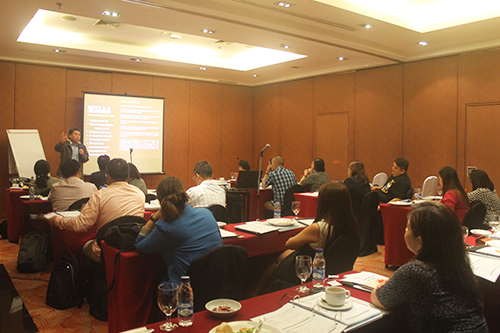 Benefits of the CTEP™ Credentials and Designations
Increase Your Earnings – CTEP™ Designation Holders earn 25% more than their non-certified colleaguesaccording to the 2013/2014 Compensation Guide by American Academy Financial Management.
Advance Your Career – CTEP™ Certification is documented evidence of expertise and experience, representing a high level of skill, knowledge and professionalism.
Enhance Your Marketability and Job Security – Stand out against other applicants in a tough job market. Prepare yourself for greater on-the-job responsibilities. Validate your competency in Finance Domain.
Gain Professional Visibility and Credibility – The CTEP™ Credentials and Designations are accepted worldwide as the standard of excellence in the Financial Services Industry.
Distinguish Yourself from Your Peers – The CTEP™ credentials are recognized in the hiring and promotion policies of leading organizations, including the US Department of Labour , Wall Street etc.
Impact Your Company's Bottom Line – Research conducted by various organizations that CTEP™ Designation Holders were able to perform better than their non-certified peers. The knowledge and skills gained on attaining the Certifications from CTEP™ helped in better client interface and better technical skills leading to overall growth of the Company and the Individual.