Who Will Inherit Whitney Houston's Fortune Following Bobbi Kristina's Death -- and What Are the Lessons?
Share this post:
Nearly two decades before her death in 2012, singer Whitney Houston executed a will specifying how her assets would be distributed to any children she might have. That 1993 will provided for a trust that would eventually parcel out her estate to her only child, Bobbi Kristina Brown, starting at age 21.
Bobbi Kristina was found unconscious in her bathtub on January 31, 2015.  She remained in a medically-induced coma until her death nearly seven months later on July 26, at age 22.
Now that Bobbi Kristina has herself died, what will happen to the estimated $20 million estate she was to inherit?  Is Houston's ex-husband and Bobbi Kristina's father, Bobby Brown, entitled to a share?  What about Bobbi Kristina's partner at the time of her death, Nick Gordon, who is being sued by Bobbi Kristina's conservator for allegedly beating her up on the day she was found unconscious and for allegedly stealing thousands from her bank account?  Finally, could Whitney Houston have done more to protect her daughter and are there lessons here for those with considerably fewer assets to pass on?
When she turned 21, Bobbi Kristina received 10 percent of Houston's estate, or reportedly about $2 million.  Had she lived, at age 25 she would have received another one-sixth of the estate (roughly $3 million), and she would have had full access to the money at age 30.
READ FULL ARTICLE: http://www.elderlawanswers.com/who-will-inherit-whitney-houstons-fortune-following-bobbi-kristinas-death----and-what-are-the-lessons--15256
Certified Trust and Estate Planner (CTEP™)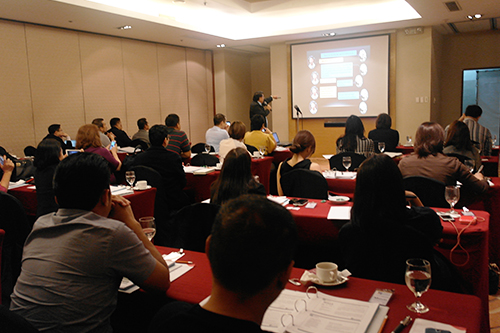 Certified Trust and Estate Planner (CTEP™) is one of the most recognized Estate Planning and Trust Planning certifications in the world. This certification comprehensively deals with all the aspects of Estate Planning like Intergenerational Wealth Transfer, Wealth Preservation, Trust Planning, Succession Planning Estate and Gift Taxation.
The Chartered Trust and Estate Planner (CTEP™) Program is an International Certification Course focused on Estate and Trust Planning in Philippine context which forms a very important subset of Personal Finance, Financial Planning, Wealth Planning or Wealth Management. The program allows the participants to develop skills in wealth transfer, succession planning, family wealth preservation advisory skills.
The program is ideal for Entrepreneurs, Family managed business owners, Financial Advisors, FinancialConsultants, Wealth Managers and Financial Planners to develop cutting edge knowledge in Estate Planning, Trust Planning, Succession Planning, Private Banking, Family Office, and Financial Advisory.
If you are financial professional, the CTEP™ program will help you to better position as the advisor to affluent individuals who havethese needs and who can assist with your client's total wealth management.
Practitioners who complete this program will gain the best of both worlds: estate planning ideas plus asset repositioning implementation. By having the Chartered Trust and Estate Planner (CTEP™) Designation, you will learn ways to unlock this wealth by providing invaluable advisory services.
   
Benefits of the CTEP™ Credentials and Designations
Increase Your Earnings – CTEP™ Designation Holders earn 25% more than their non-certified colleaguesaccording to the 2013/2014 Compensation Guide by American Academy Financial Management.
Advance Your Career – CTEP™ Certification is documented evidence of expertise and experience, representing a high level of skill, knowledge and professionalism.
Enhance Your Marketability and Job Security – Stand out against other applicants in a tough job market. Prepare yourself for greater on-the-job responsibilities. Validate your competency in Finance Domain.
Gain Professional Visibility and Credibility – The CTEP™ Credentials and Designations are accepted worldwide as the standard of excellence in the Financial Services Industry.
Distinguish Yourself from Your Peers – The CTEP™ credentials are recognized in the hiring and promotion policies of leading organizations, including the US Department of Labour , Wall Street etc.
Impact Your Company's Bottom Line – Research conducted by various organizations that CTEP™ Designation Holders were able to perform better than their non-certified peers. The knowledge and skills gained on attaining the Certifications from CTEP™ helped in better client interface and better technical skills leading to overall growth of the Company and the Individual.